This follows on from my last entry when I posted a couple of photographs of the snow in our area.
We still have snow lying on the ground, mostly on grassy areas. Yesterday everything was frozen solid, the roads were like glass and the schools remained closed.
Mike took a tumble yesterday on the way to get our newspapers. He has a nasty bruise on the back of his shoulder and another on his arm but, apart from being stiff, he is o.k.
Today the children are back at school although more snow is forecast for tomorrow or Friday but it is unclear, at the moment, whether it will be in our area.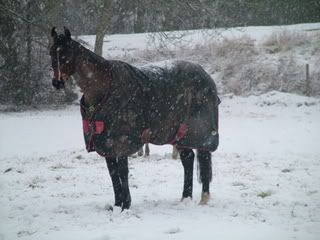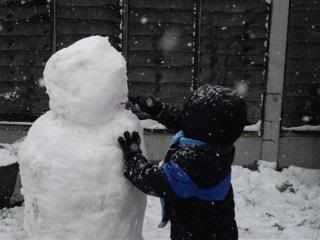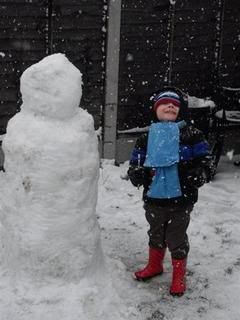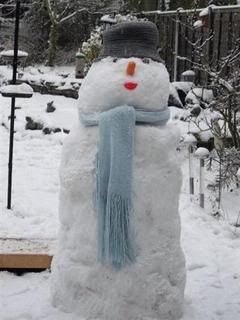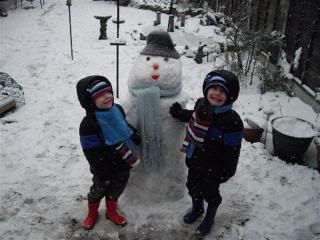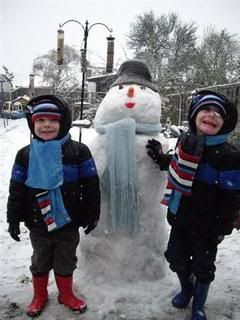 The squirrel was in Becky's garden and not ours. We used to have them but have not seen any in a very long time.
Right now the sun is shining brightly but it is very cold. Being indoors is the best place!
I hope that you have enjoyed the photographs. Stay warm, dear friends and readers.
P.S. A comment was left that the snowman is a bit skinny. Well, I think he is great (he is still there). After all the boys are only four and three and have never built one before. They only needed help with the height as they wanted him tall. Anyway, snowmen can come in all shapes and sizes so why not a skinny snowman????