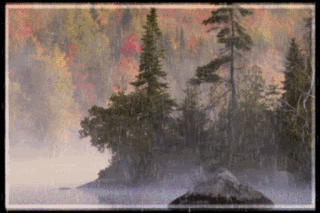 After all the snow, came the rain. The ground was already waterlogged from the snow melt. We have had twenty-four hours of heavy rain (thankfully it has stopped for the moment). In some parts of Essex there are flood warnings in place and people are being issued with sandbags. Luckily, we are not in that position.
Snow or rain, him indoors still has to take the dogs out. As Collies like to run, that means the local fields so you can imagine the state that they are in when they return. They have to be washed down in the bath.
Jack is so funny, after the first couple of times, he soon learned that he cannot stay covered in mud. Now he runs straight to the bathroom and jumps in the bath all by himself before Mike even has the chance to shut the front door. There he stands, patiently waiting, whilst Mike takes off his outdoor clothes and shoes.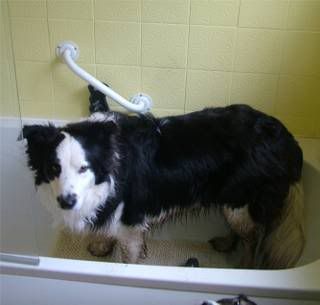 You can see for yourselves the amount of dirt on him. He does not mind in the least. Jess, on the other hand, seems to wonder why he has to go through that every time and his expression shows it.
It also means a major clean-up of the bathroom every time since they shake themselves and you can imagine the state of the bath. You can see some of it around the top. However, we love our dogs and it is all part of keeping them so we do not mind.
Heavy rain is nothing compared to what those poor devils in Australia have had to contend with. It is horrible. People burned to death in their cars, husbands/wives who have lost the rest of their families. Their homes destroyed along with all their precious possessions accumulated over many years. Homes can be rebuilt but lives cannot be recovered and neither can special personal possessions such as photographs and keepsakes. To think that some of the fires were started deliberately defies belief. My heart goes out to them.
I had someone contact me about the family tree as I have put some of the information on Genes Reunited. However, I could tell he was fishing for information and I was correct. I answered him and told him I would be happy to share information with him if he could tell me what the connection was between his family and mine and also agree to share any information with me. I was not surprised that I did not receive a reply.
There are people who think they can just lift your many years of family research, are prepared to give nothing in return. I worked long and hard on it and spent a considerable amount of money. Whilst I am delighted if I ever find a definite relation, I am not prepared to give out information willy nilly to anyone who asks.
Well, that is about all for now. I shall endeavour to catch up on all your journals over the next couple of days.
Have a good week, dear friends and readers.