Our road taken at 7 a.m. on Monday morning. This was all the snow that fell.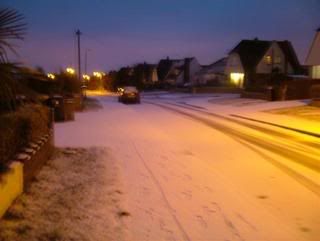 Our road taken at 9 a.m. this morning. The freezing fog is still here and it is now nearly lunchtime. Night temperatures here have been minus 7 for several nights in a row.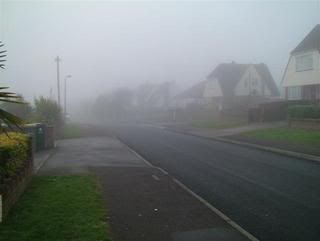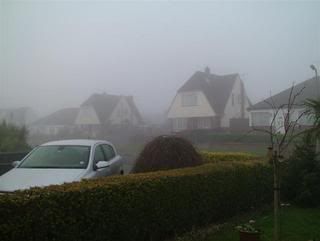 Indoors things are much brighter.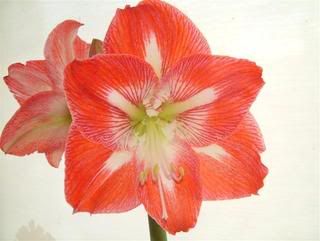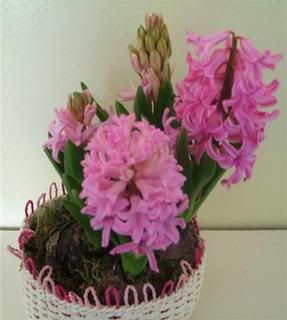 My Orchid has really thrived and I have never seen so many blooms. It has been flowering like this since early December of last year.
It has now reached the stage where, once flowering is over, it needs re-potting. However, it ideally needs to be in a clear plastic pot that allows light to penetrate as Orchid roots need light. I have no idea where to purchase one. Maybe I will be able to find something online. Anyway, it will be a few weeks yet before the flowers finish.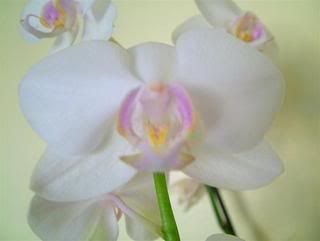 It is so cold today. Much colder than when it snowed, so the heating has been turned up although we try to keep it on low. We have washing drying everywhere, looks like a Chinese laundry.
My exercises are going well but oh, my muscles, I can certainly feel them. I am being extra careful because of my back but am managing to do some every day. Slow and easy does it, the story goes that the tortoise won the race against the hare. I hope to be that tortoise.
I hope your week is going well, dear friends and readers. I have not forgotten you and will be back to commenting on your journals soon. Stay warm.