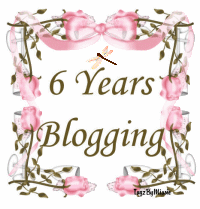 It was six years ago today that I started to keep a journal, I started to blog.
How different it all was back then, AOL actually promoted journals and seemed to be proud of them. New people were starting up all the time. I soon found myself part of a great, friendly and caring community. We all got to know each other through our writings, we supported each other when times were hard, we laughed together and cried together.
Quite a few people contacted me and asked me for help in setting up their own journals or asking how to add graphics and I was happy to help in return for those that had helped me with any problems I had when setting out.
Then AOL decided that we did not make them any money and announced they were dispensing with us. What a shock that was. Quite a few people left there and then. Many more decided to come over to Blogger. Some found it too complicated and too much to handle and disappeared. I think each and every one of us missed journal alerts and the easiness of the way things had been.
To turn on your computer and see your mailbox full of posting alerts was uplifting and also a better system of knowing who had posted.
Some stuck at it and seemed to be doing well but even they began disappearing.
Now, I do not even know if there is anyone left reading me who was there at the very beginning when I started out, someone who read my very first entry. I know some have stayed with me for quite a few of those years.
I also feel sad that social networking sites like Facebook and others have taken so many away. I tried Facebook for a couple of months but it was definitely not for me. I do not want total strangers asking to be my friend, I do not want to send flowers and eggs and assorted items to people because they have sent to me. The recent episode with murderer Raoul Moat being glorified as a hero and a legend on Facebook sickens and disgusts me. Thousands left messages there, what does that say about our society? This man blasted his girlfriend in the stomach, killed her new boyfriend, blinded a police officer and went on the run for a week before killing himself. That Facebook would even allow such postings makes me very glad that I left it.
So, it is quicker to use Facebook - but must everything in life be so hurried, must we always be in such a rush? Blogs are personal, you put your heart and soul into them, that is really sharing. That is how you get to know people and they get to know you. So you can keep your social networking sites as far as I am concerned.
How many things have happened to me personally in those six years, my breast cancer diagnosis and treatment, Daniel's illness and operation, Becky's operation and Mike's. The deaths of several dear journal friends and also friends who were nothing to do with journals including my sister-in-law. The world recession, the loss of so many of our troops in Iraq and Afghanistan, the election of a new U.S. president and the new coalition government we have over here. Floods, earthquakes,forest fires, the London bombings and so many more world events. The birth of my second Grandson (Nathan was only a couple of weeks old when I started blogging). Watching them grow from babies into schoolchildren and all the developments along the way.
We have all got older (and, we hope, wiser) we have all experienced the good and the bad, the happy and the sad.
I am just grateful that people are still reading what I have to say, that I still have regular followers. I am happy that quite a few people have stayed and are keeping our little community going as best they can. I am sad that so many have fallen by the wayside and no longer keep or read journals, they are a loss to what is left of a once vibrant community. I do know that if ever I decide to close my journal, I would let people know, say goodbye to them and thank them for their friendship, not just disappear into cyberspace leaving everyone wondering what happened.
So today, I wish my blog Happy Sixth Anniversary. I know that I do not post as often as I used to but then when you have my lifestyle there is not a great deal to write about.
Our porch is now finished and I shall be posting pictures of that in my next entry. My back is a little better but far from completely pain free and I am still having trouble with my right knee. Part of the joys of getting old I suppose.
Please keep those prayers going for me.
So, thank you, dear friends and readers, for sticking by me for these six years, those of you that have, thank you to the new people who have come along and decided to follow me. To those who disappeared without trace, I often think of you and hope life is being kind to you. I just wish we had never had to change but that is the nature of life, nothing stays the same forever.
Thanks again for your friendship, your support and your love. God bless you all.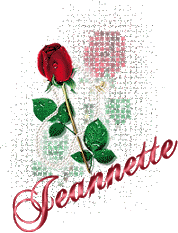 My thanks to Missie for making the opening Anniversary Blog tag for me. Big hugs Missie. Here is her site

http://www.missies-tag-blog.net/