It was with great sadness that I read of the passsing of Patrick Swayze. Although his demise was to be expected as he had been desperately ill for a long time with pancreatic cancer, it still upset me to see the headline on aol. this morning. 57 is no great age these days.
He gave pleasure to millions of people through his films and his t.v. work. I suppose he will best be remembered for "Dirty Dancing" and he was, without any doubt, a wonderful dancer. I remember the first time I saw the film and I loved it.
Also "Ghost" was an extremely popular movie.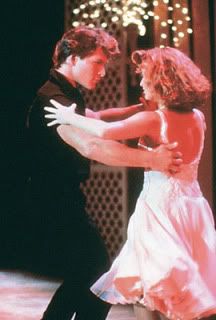 Personally though I enjoyed him the most in "North And South" an American t.v. series which told the story of two families, the Hazards and the Mains, during the American Civil War and how they struggled to maintain their friendship against all odds.
Patrick was, from what I have read, a very nice man, an accomplished rider and lover of horses and animals and absolutely devoted to his wife, Lisa. My thoughts are with her today.
Rest in peace, Patrick and thank you for all the wonderful moments.