Firstly, thank you so much to those of you who sent me cards through the post and those who sent e-cards. It is so heartwarming to know that you have friends who, although you have never met, can touch you and make you so happy.
I had a lovely day with the family. You already saw my present from Mike. I also had presents from Becky and Dean and presents from the boys. Photos were taken and I am sharing them here with you now:-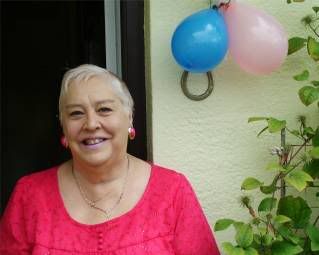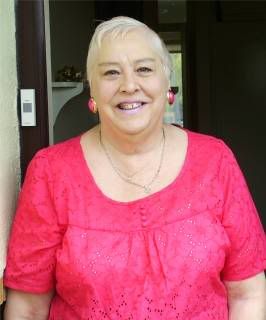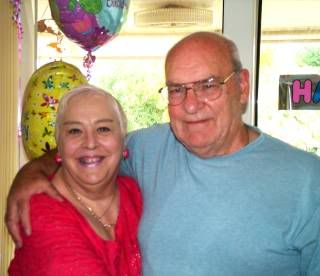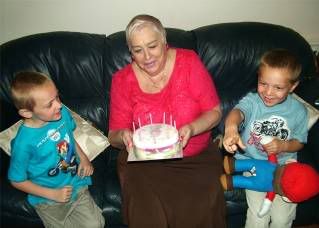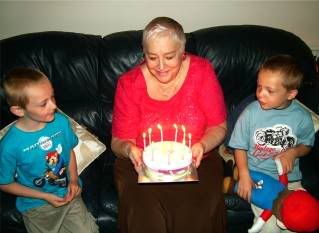 Beginning to show the age lines and wrinkles now. Still, it is to be expected at my age. Funny how in our minds we still feel the same as we did when young and day to day we do not really notice any changes. It is only when you see yourself back in photographs and compare them to previous years that you do realize that time is catching up with you.
I had a lovely long letter from a friend of mine. She and I have known each other since the day we started school at the age of five. She has lots of health problems these days and finds it hard to get about. It is doubtful we will meet again yet we have kept in touch for all those years, exchanged photographs of our weddings, our babies, children growing up. How many years? 61 years! Now that is what you call a friendship. Somebody asked me why I had not said how old I was on my Birthday posting. Well, now you know. Sixty-six and proud of it. More proud because a couple of years ago I was not at all sure I would be here to celebrate this birthday but I was and I am. All birthdays are precious to me now.
Life is precious.
As I have mentioned before, we have not had any rain here for weeks, yes weeks. Tomorrow I have earmarked time in the garden to plant some pansies and to do some general tidying up. Do you suspect, as I do, that might just well be the signal for the skies to open? Well, if it does it does, we desperately need it. The south-east is the driest part of the country at the best of times but if we do not get rain soon the farmers will be suffering and so will the wildlife.
I do not know where today has gone. I intended to do lots of housework and none of it has been done. I have just been fiddling about with one thing or the other.
So now, I really must pull myself together and do things that need to be done.
Wishing you all a happy weekend, dear friends and readers.