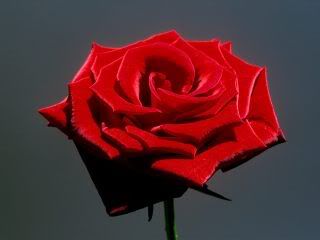 I was listening to some old songs last night from my CD collection and thinking about things in general. You know, the state of the world today, how things have changed.
I thought of all the scandals recently about the allowances paid to Members of Parliament, the number of firms closing down, rising unemployment figures and now, it would seem, everybody is knocking our National Health Service.

Whilst it may not be perfect it still remains one of the best models in the world, nobody is turned away, health care is free to all but those who wish to pay privately can do, so we have the best of both worlds. I myself and many people I know have very good reason to be thankful for our Health Service.
It made me think of how much I love England, although born in Wales, that was merely due to circumstances brought about by the last war, both my brothers were born in England and I returned as just a tiny tot.
I have always taken great pride in England. So, I decided to play around on the computer this morning (the housework can wait!) and make something to post on here.
I do appreciate that England is part of Great Britain, but I could not find, nor do I know of any songs about Great Britain, so I ask my friends in Scotland, Wales and Ireland to forgive my indulgence.


We are all part of one nation and a small national at that and we have fought against each other in historic times and stood together in times of national conflict and wars that threatened our way of life. So, this song is really for all of us Brits and my friends in America, Canada and all my visitors from all other countries can enjoy the photographs of England and the music.
I hope you enjoy my efforts:-
Our island nation has stood through invasions, plagues, wars and our fighting spirit has always brought us through. Thousands of years of history and tradition. Whatever the future holds, we will face it and overcome it as we always have.


We may moan and groan, that is the nature of humanity, but we have a very great deal to be grateful for compared to many other countries. We are riddled with political correctness today for fear of offending others. So today I decided to wave the flag and why not? I am totally sick of people being worried to show patriotism.

I am very proud to be British and always will be, proud of my roots which lie in Scotland, Ireland and England. I am proud of my ancestors who fought for our freedom today, I am proud of our troops fighting and dying right now. I am very proud of England.