Well, it was actually four that went camping a little while ago. Our two grandsons and their parents.
The boys had never been camping before so it was a true adventure for them. Nathan was dubious at first about the whole idea of a tent. He thought that "monsters" lived in them for some reason but soon got over that idea and now he just wants to go again, he likes sleeping "outside" so to speak.
They choose a nice campsite with woods and an outdoor swimming pool and the boys got lots of fresh air, playing football and other games, running around, going for walks. I was so pleased for them, that is what children should be doing, enjoying the air, enjoying nature. So many miss out today either spending most of their time in front of the t.v. or, in the case of older children, computers and game players.
Evenings were spent making their own entertainment, playing board games, chatting, just like it used to be when I was young.
I have a few photos that I can share with you of the boys just being boys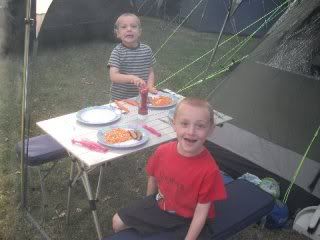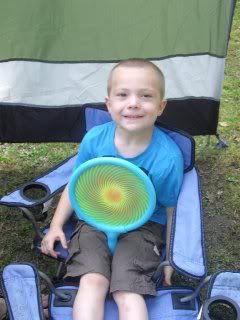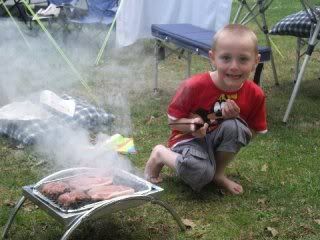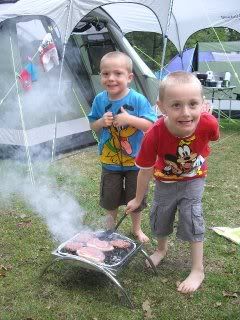 When it was time to pack up for home, the boys were fascinated when the groundsheet was lifted and they saw a whole variety of beetles, millipedes and other creatures. There will be lots of other camping trips and I hope that they both develop a love of the outdoors and the natural world.
It is hoped that they will join the Cubs and later on, the Scouts, although their Mum will probably not enjoy all the badges she will have to sew on.
Wishing you all well, dear friends and readers.