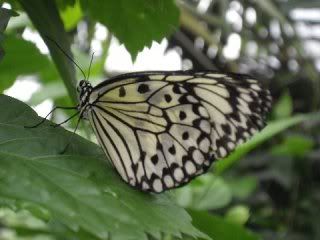 This is the longest I have ever gone between postings. I simply cannot believe it has been that long.
I want to thank the two people who enquired after me (you know who you are). So, what have I been up to. Well, I saw my Oncologist in May. This time she was very nice to me. After examination she said she could not find any abnormalities. However, I never count my chickens etc. This is what I was told the very first time I was examined and you all know how that turned out.
It was only the mammogram that would really show. Well, my mammogram was booked for the 5th June. Unfortunately it had to be cancelled as I went down with a stomach bug two days beforehand.
So I have had to wait another ten days and my appointment was this afternoon. Let me just say, I had the hardest time since I first attended. Firstly the weather was against me, the humidity was awful and storms were brewing. I can always sense a storm hours beforehand and they always make me nervy and jumpy. Secondly, my appointment was in the afternoon and I had to wait all morning. So, what with the weather and the state of anxiety I got myself into, it was not pleasant.
Let us just say that they had to take me off to somewhere more private as I could just not stop crying and panicking. Luckily they saw me very fast and the two ladies in the mamogram room were absolutely wonderful, so kind and understanding and it does help that it is on my notes about my anxiety.
Daniel had to come with us this time as there was nobody who could look after him but he was as good as gold as he waited with Grand-dad in the reception area.
After what seemed like an enternity, I was told I could go home and would have to wait up to five weeks for the results, unless they find a problem - then you hear much sooner. So I am hoping I have to wait for a long time and that it will turn out to be all clear for the second year for me.
In the meantime we have been very busy in the garden. Our pond desperately needed some decent filtration. We were running three small filters and, to be honest, they were not up to the job.
We decided to empty the whole pond and start from scratch. We also decided to part with our goldfish as once again they were breeding like billy-o and also mating with the Koi. Our neighbour up the road has a lovely pond and she was only too happy to take them all, so I know they have a good home. It was sad to see them go as we had raised them since they were babies.
Dean caught up all the Koi for us. In fact, with Big Blue as one of them is called, it took three of us to lift him/her out of the water because of his/her's weight. Then it was question of refilling, putting back the water lilies and letting the Koi settle. They seemed to miss their goldfish friends at first but are fine right now. We installed one big filter and very good it is. An indicator tells you when the filters need cleaning and then you clean the filters automatically. It has cut down on a lot of work.
Then there was the planting of the tubs and various other garden tasks. The weather has been wet for a while up until the last couple of days so they look at bit worse for wear but I am sure they will soon improve.
The photos of the butterflies at the top were taken by Becky on a visit that Daniel's pre-school made to a wildlife centre.
Well, that is about all for now. I shall be back writing about this and that but I am very tired now. It was a very wearing day and I just want to relax. I have missed you all and hope that you are all keeping healthy and life is treating you well.
Love, Jeannette
P.S. We have just had quite a bad thunderstorm.