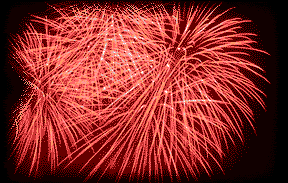 Yes, it is that time of the year again. All hell will break loose tonight with bonfire parties and fireworks going off all around us. Last night was bad enough but tonight will be worse.
I wonder how different things would have been had Guy Fawkes actually succeeded in blowing up parliament and killing the King and all his ministers those hundreds of years ago? We shall never know. Strange though that we still celebrate this failure of a possible devastating explosion by making millions of explosions of our own!
So, America has a new President. Congratulations to Mr. Obama. Let us hope and pray that he will be a good leader. The reputation of America suffered greatly throughout the world under the leadership of George Bush. Bridges need to be built, damage repaired. We need to work together in harmony and trust. With good advisors around him, a dedication to hard work - and providing he keeps promises made during the campaign, he might just be the man to do that.
To those that did not vote for him. Now is the time to put differences behind you, stand as a nation and give the new leader your support. Change is often a good thing.
Thank you for all your good wishes. I shall be back commenting on your journals - yes journals, I hate the word blog, when I am fully over this bug and feeling better.
To those in the U.K. please keep your animals safe, make sure they are indoors, draw your curtains, shut all your doors and keep the noise to a minimum for them.
I was happy to see that I had been chosen as the weekly winner for Val's sentence competition, here is the link -

There is a Season

Thanks to the judges for picking me, I know there were some great contributions.
I hope you are all having a good week.