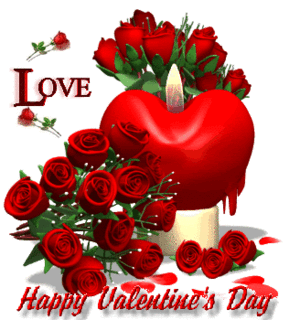 Wishing a very Happy Valentine's Day to each and every one of you. They say today is the day the birds pick their mates, so Spring cannot be far away now.
Here are our two little Valentines. They were in fancy dress at school on Friday in aid of the Haiti Earthquake Appeal.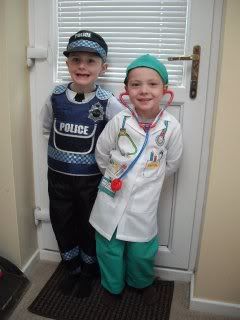 Mike and I exchanged cards as usual and I was given some lovely red roses. The sun is trying very hard to break through but I am not sure it will make it.
I hope you all have a lovely day.