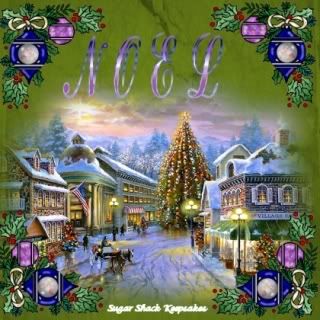 P and D finished the work today. This morning they came to do the finishing touches, even hanging some small flower plaques up for me in the new conservatory. They have replaced all our remaining windows that were not done last year and put up new fascia, guttering and drainpipes around the property.
How we are going to miss them. Having them here on a daily basis for quite a long time, all the laughs we shared. They certainly have brightened our lives in more ways than one. They left at lunchtime and we all hugged and wish each other Merry Christmas.
In the afternoon, Mike put up some Christmas lights in the new conservatory. Now hopefully, we can just sit and enjoy.
Here are some photos I would like to share with you:-
The first one shows P & D outside their handywork. You can see all the furniture back in place and Jesse and Jack also managed to get in on the act!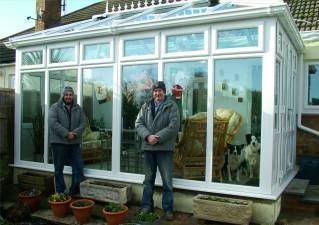 Here they are again. This one shows the new kitchen window and the new guttering and pipework.
Now the new guttering etc. at the front of the property:-
We have not really had much time to take interior shots of the new conservatory but I can save that for another time. What you can see are our Christmas lights.
We cannot put up exterior lights at the front anymore. In our old wooden door frame Mike made a hole and fed the electrics through. No way are we going to drill into the beautiful PVC. The lights look better in real life than they do on here.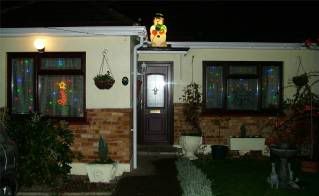 Next, the conservatory taken from the back garden
Now with the interior lights on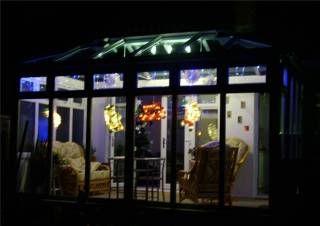 Looking into the conservatory from our lounge
Lastly, showing the beautiful reflections in the conservatory roof
That is all I have to share with you right now. Over the next couple of days we will put the finishing touches to the indoor decorations and hang up the Christmas cards. I would like to thank all who have sent to us.
I think you will all agree it has been a job well done, despite all the upheaval. To say we are delighted is an understatement. British Gas replaced our old leaking radiator this morning with a brand new one. Hopefully that will be the last of workmen for the time being. Considering work first started in October with a new heating system going in.
I will post more photos when I have some. Have a good weekend everyone. I hope your Christmas preparations are going well.
Until the next time.