We had two days of total upheaval this week when our heating and hot water system was replaced. Two days of workmen from 8 a.m. until 6 p.m. Our kitchen was a no-go area. There were warning signs, all the floors were covered, our dining room was full of materials that were needed etc. etc.
We lived on soup and wholemeal rolls.
For the last couple of days the weather has been lovely, mild and sunny. Trust us to have the two coldest days without heating and hot water. The front door had to be open all the time so that the men could access their van.
Anyway, it is over with now. As promised I did take some pictures for you. I did not get the airing cupboard with the large old hot water tank because there simply was not the room. The water tank in the loft was too large to be brought down through the loft hatch so had to be sawn apart up there. Oh, the noise!!!
You will see from the following pictures the work that Mike now has to do, plastering walls, filling in, building new cupboards, re-painting the entire kitchen etc. etc. etc. Still it was worth it and he can take his time.
So, here we go then:-
Old boiler on bottom right hand side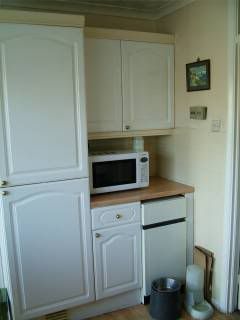 Old boiler with flue pipes going up through the top cupboard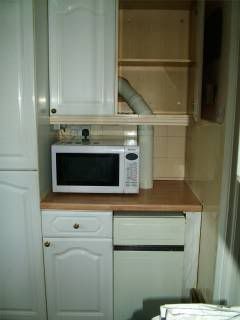 Where new boiler was to go - on opposite side of the kitchen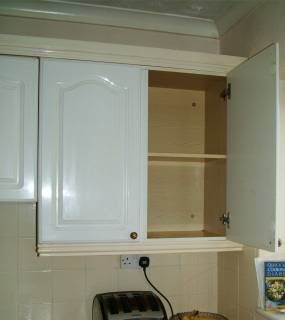 Old boiler gone
Cupboard above old boiler gone, flue pipe removed and blocked off
Cupboard on other side of kitchen, removed, cut in half, and new boiler put in place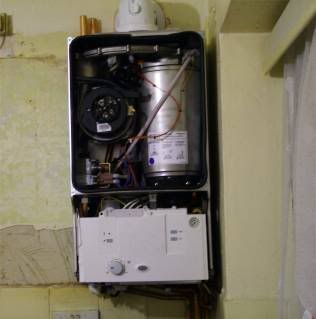 The finished boiler
I could not really take any more pictures without getting in the way. This was only part of the work, new wiring had to be put in, new pipework laid, the wall drilled through for the outside flue to be fitted, the thermostat installed, the radiators all flushed through, new radiator valves fitted and then the whole system run for a while.
Our poor little kitchen! It is Mike I feel sorry for, he has so much to do and it gets harder when you are older. Still, he will take his time and do a bit here and there. If anyone visits and does not like what they see right now - tough.
I had my blood pressure check yesterday and all was well I am pleased to say. They did send a urine specimen to the hospital to check my diabetes and I do hope that I hear nothing. They say if I hear nothing then all is well. If I get a call from the surgery next week then I know there is trouble. We have several appointments next week (not medical) and in a few short weeks work will start on tearing down our old sun room and putting up a double glazed conservatory and also a double glazed door from the kitchen out into it. At the moment our kitchen door is single-glazed and we lose a lot of heat that way. Then, Mike has two more dental appointments before his operation next month. So, the last thing I need is a call from the surgery to say there is a problem. Fingers crossed for me please.
Oh, I did get one final photo. The poor dogs did not know what on earth was going on. Jesse looked so miserable the whole time but we thought them lying next to the danger sign was quite sweet.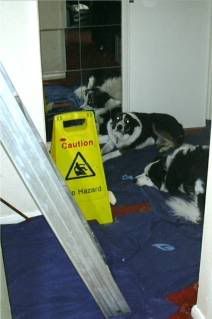 Until the next time, dear friends and readers.