As I have already written, Nathan had his big Birthday party last Sunday. It was held at the local church hall and nearly all of his class-mates attended.
I wish I could share the video but I would have to get permission from all the other parents and there would be those who would refuse. I can tell you that there was lots of dancing and Nathan really was really into it. The Magician was a great hit with the children and he had them screaming with laughter for ages.
I can share these few photos with you.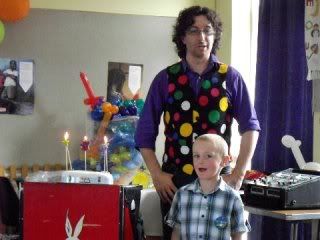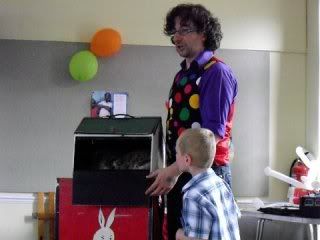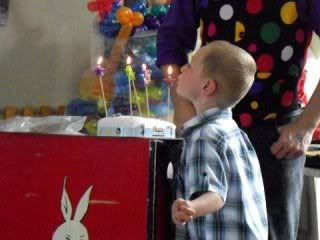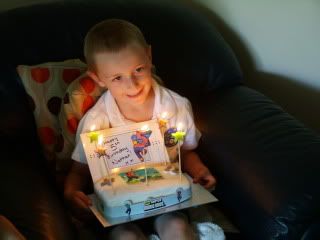 I think one of the most beautiful sounds in the whole world is the laughter of children and, believe me, they all had such fun. Nathan has had so many presents his Mum and Dad are spreading them out so he can open some each day.
I do hope you have enjoyed this small glimpse of his fifth Birthday. A couple of months and Daniel will be four - he is not into parties yet so will be having a different kind of celebration.