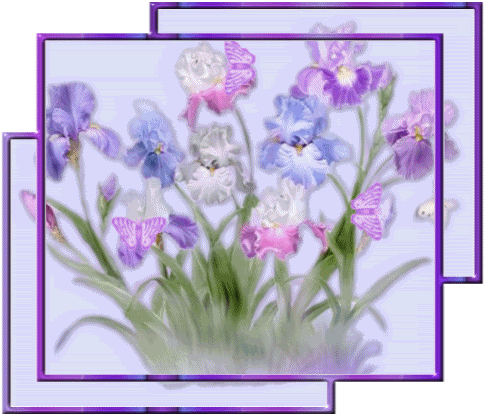 Friday again, where does the time go? Woke this morning to heavy rain and leaden skies. About four hours later, the sun broke through and the heavens turned a beautiful shade of blue. Now, the heavy clouds are rolling in again and it looks like more rain is on the way. It is due to turn much colder as well. I saw on a blog that, in one part of America, they had already experienced snow!
When Sandra visited on Wednesday, she brought me an Amaryllis plant. I shall be potting that up today and then watching it grow and thrive. Sandra once sent me an Orchid. I cannot remember now if it was early this year or late last year. However, it has burst into bloom again and I am so happy about that. It must have known she was coming to visit us.
The boys are doing well although Daniel has been off pre-school with a case of conjunctivitis. With eye-drops from the doctor, he is doing much better. Today, Nathan had to attend school wearing something pink in aid of breast cancer research. His school is raising money for that worthy cause. Well, neither of the boys wear pink!!!! Much easier for a girl. There cannot be many little girls who do not have something pink in their cupboards. Anyway, Becky popped to the shops and got him some pink socks - just the job - and they will also serve for Daniel next year as this is an annual event.
Nathan is to young to understand that I have had breast cancer. In fact, I am due to see my surgeon again next month for a thorough examination. I am hoping that nothing out of the ordinary is found. Please send out some good thoughts and prayers for me that all will be well. It is hard to believe that it is nineteen months since I was first diagnosed. Still a long way to go before I get the five year all clear. I am not wishing time away but, in some respects, that day cannot come soon enough for me. I will no longer have to live with the shadow, the little niggle in the back of the mind all the time, the never being one hundred percent certain.
Well, that is really all our news. I will leave you with some funny things written by children, in a school test, concerning the Bible. My favourite is number 3! I hope they give you a smile. Have a great weekend, dear friends and readers.
1. In the first book of the Bible, Guiness, God got tired of creating the world so he took the day off.

2. Adam and Eve were created from an apple tree. Noah's wife was called Joan of Ark. Noah built an ark and the animals came on in pears.

3. Lot's wife was a pillar of salt during the day, but a ball of fire during the night.

4. The Jews were a proud people and throughout history they had trouble with unsympathetic Genitals.

5. Sampson was a strong man who let himself be led astray by a Jezebel like Delilah.

6. Sampson slayed the Phillistines with the axe of the Apostles.

7. The Egyptians were all drowned in the dessert. Afterwards, Moses went up Mount Cyanide to get the ten commandments.

8. The first commandment was when Eve told Adam to eat the apple.

9. The seventh commandment is thou shalt not admit adultery.

10. Moses died before he reached Canada.

11. The greatest miracle in the Bible is when Joshua told his son to stand still and he obeyed him.

12. David was a Hebrew king who was skilled at playing the liar.

13. Solomon, one of David's sons, had 300 wives and 700 porcupines.

14. When Mary heard she was the mother of Jesus, she sang the Magna Carta.

15. Jesus was born because Mary had an immaculate contraption.

16. St. John the blacksmith dumped water on his head.

17. It was a miracle when Jesus rose from the dead and managed to get the tombstone off the entrance.

18. The people who followed the lord were called the twelve decibels.

19. St. Paul preached holy acrimony, which is another name for marriage.

20. Christians have only one spouse. This is called monotony.